About MCNoticias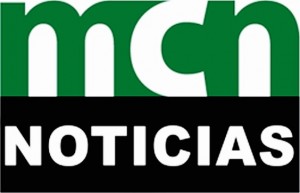 Mason Noticias is the only Spanish newscast on campus produced by Mason Cable Network, a student organization in the Office of Student Media at George Mason University.
MISSION
Mason Noticias focuses on giving opportunities for any Mason student to enhance their learning experience on campus by giving them hands-on access to the tools necessary to a produce a university level news show. Students are exposed to a nearly identical newsroom broadcasting environment outside of the classroom. Furthermore, they are able to build their resume and portfolio while growing and developing professionally.
---
Meet the News Anchors:
Jorge De La Hoz
Jorge is a Media Production student at Mason. He joined the Mason Noticias early in 2016. Previously, he has been a script writer as well as one of our video editors. This year, De La Hoz, will take a new role as an anchor by keeping us informed of all the sports from the university. Jorge is a young Colombian with many ambitions seeking better opportunities in the world of media production. His other passion besides his career is soccer. He enjoys watching the Junior De Barranquilla and Barcelona FC.
Presentador de Noticias & Deportes
Jorge es un estudiante de Producción de los Medios en Mason. Él se unió a Noticias Mason a principios del 2016. Anteriormente, él ha sido un escritor de noticias y también uno de nuestros editores de video. Este año, De La Hoz, tomará un nuevo roll como un presentador manteniéndonos informados de todos los eventos deportivos de la universidad. Jorge es un joven colombiano con muchas ambiciones que busca obtener mejores oportunidades en el mundo de producción. Otra de sus pasiones aparte de su carrera es el futbol. El disfruta ver al Junior De Barranquilla y al Barcelona FC.
---
Olivia de la Peña
Weather Anchor
Olivia is a senior studying Communications with a concentration in Public Relations. She joined Mason Noticias in Fall 2016 as the weather anchor. Olivia is also an activist for free speech and human rights in Latin America. She's written about issues such as the human rights abuses in Cuba and the Colombian Peace Process. Aside from reading the news or writing articles, Olivia enjoys spending time outdoors hiking, running, and rock climbing.
Presentadora del Clima
Olivia es en ella último año de universidad estudian comunicaciones con una concentración en Relaciones Públicas. Se unió a Mason Noticias en el otoño de 2016 como el ancla del tiempo. Olivia es también una activista a favor de la libertad de expresión y los derechos humanos en América Latina. Ha escrito sobre temas tales como las violaciones de los derechos humanos en Cuba y el proceso de paz de Colombia. Aparte de la lectura de las noticias o la redacción de artículos, Olivia le gusta pasar tiempo al aire libre excursionismo, correr, y escalada en roca.
---
Jocelin Diaz
Entertainment Anchor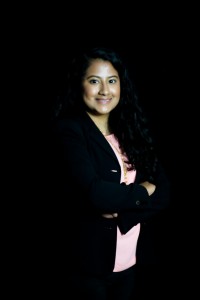 Jocelin Diaz is a junior studying Communications with a concentration in Journalism. She previously attended Virginia Commonwealth University where she was a Mass Communications major. She joined Mason Noticias the fall of 2016 as the Entertainment anchor. She has a passion for writing and reporting and hopes to cover important topics such as women's and children's rights, immigration laws and environmental policies. She has written for the number one college women's magazine, Her Campus, the VCU chapter.
 Presentadora de Entretenimiento
Jocelin Díaz está estudiando comunicaciones con una concentración en periodismo. Previamente asistió a la Universidad Virginia Commonwealth, donde estudio Comunicaciones Masivas. Ella se unió a Mason Noticias el otoño del 2016 como la presentadora de entretenimiento. Ella tiene una pasión por la escritura y presentación de informes y espera cubrir temas importantes como los derechos de las mujeres y los niños, las leyes de inmigración y las políticas ambientales. Ha escrito para la revista número uno de mujeres universitarias, Her Campus, el capítulo VCU.
---
Contact the News Desk at noticiero@masoncablenetwork.com
Facebook, Instagram & Twitter: @MasonNoticias
YouTube: www.youtube.com/MasonCableNetwork