Mason Noticias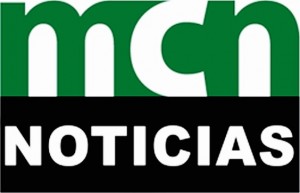 Mason Noticias is the only Spanish newscast on campus produced by Mason Cable Network, a student organization in the Office of Student Media at George Mason University.
MISSION
Mason Noticias focuses on giving opportunities for any Mason student to enhance their learning experience on campus by giving them hands-on access to the tools necessary to a produce a university level news show. Students are exposed to a nearly identical newsroom broadcasting environment outside of the classroom. Furthermore, they are able to build their resume and portfolio while growing and developing professionally.
OPEN POSTIONS: Mason Noticias is currently looking for reporters, writers, and camera operators. If interested, please contact the news director, Jocelin Diaz (jamayadi@gmu.edu).
Meet the Executive Producer & Anchor for Mason Noticias, Jocelin Diaz:
Major: Communication, Journalism
Year: Junior
Jocelin was born and raised in Winchester, Va. and graduated from John Handley High School in 2014. She first gained an interest in journalism during her junior year when she helped write and edit Handley's yearly journal. She was published as a poet through Creative Communication that same year. As a senior, Jocelin was awarded the Edith C. Garrabrandt Memorial Medallion in recognition of excellence in creative writing. Jocelin joined Mason Noticias as an entertainment anchor and became the News Director the spring of 2017. She is currently an editorial intern for Washington Life Magazine, a lifestyle magazine focusing on luxury, philanthropy, power, and style in DC. Outside of GMU, Jocelin enjoys reading, blogging and cooking dishes from all over the world. Her goal is to be the editor-in-chief of a magazine.
---
Contact the News Desk at mcn@gmu.edu
Facebook, Instagram & Twitter: @MasonNoticias
YouTube: youtube.com/MasonCableNetwork