Real Talk Sportz
Real Talk Sportz is a one-on-one interview show meant to create meaningful dialogue about current and major sports topics and news. The goal is to create a space for open dialogue that encourages our viewers to think critically about the sports industry.
Watch the episodes on YouTube:
---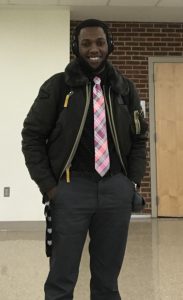 Meet the Host & Executive Producer, Tevin Harris:
Tevin is a Sports Management major from the nation's capital, Washington, D.C. He started airing Real Talk Sportz as a network program since Spring of 2017. His interests are cooking, hip hop, and art. He is also a DJ, so interact through the comment section on YouTube and let him know your favorite music! He does not have a favorite sports franchise, but his favorite player is Dwyane Wade.