Touch Base

Touch Base is Mason Cable Network's sports talk show all about baseball. Erin and Ryan give you the latest updates about Major League, college, and George Mason baseball all year long, 24/7.
Watch Touch Base on YouTube here:
---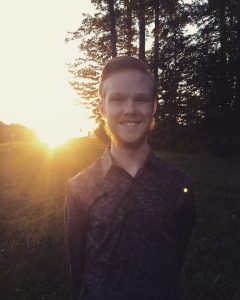 Meet the Executive Producer & Host, Erin Whitton:

Erin Whitton is a junior economics major, the creator, executive producer, and editor of Touch Base. He grew up in Ridgefield, CT and was raised a diehard Boston Red Sox fan. He started closely monitoring all MLB transactions and news shortly after the Red Sox won the world series in 2007. He exclusively follows player development, arbirtration projections, sabermetric statistics, and complete roster construction for most MLB team. He is a periodical contributor to MLB trade rumor posts, and writes for a sports blog, and plays fantasy basebally yearly. He likes to listen to Tame Impala, Gum, and Seoul in his free time. He also likes in hike west coast national parks during the summers. He hopes to one day become the President of Baseball Operations for an MLB organization and incorporate ultra-low cost pricing techniques and increased cyclical industry growth to boost team revenue streams.
Get in touch with Erin on social media or online: @erin_whitton / ewhitton@masonlive.gmu.edu
http://thepitchandten.blogspot.com
Ryan Donohoe is a junior accounting and finance double major. He is an executive producer on the baseball talk show, TouchBase. He grew up in Woodbridge, VA in a house full of Washington Nationals fans. His family has owned season tickets to the Nationals every year of their existence except for the down years of 2010 and 2011. He attended the very first Washington Nationals regular season game. He also greatly enjoys NFL football and is a fan of the podcast "Pardon My Take." After graduation Ryan wants to become a CPA and or CFA and gain the experience necessary to eventually open his own financial services firm.