Mason Cable Sports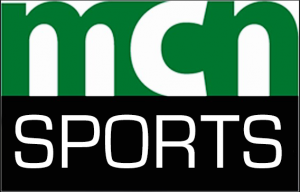 MCN Sports is the official broadcast provider for Mason Athletics. Starting in 2013, MCN Sports partnered with Mason Athletics to enhance live streamed sports broadcasts using multiple camera angles, changing graphics, and live commentary.
MCN Sports produces student run broadcasts of Athletics' home games, such as soccer, lacrosse and basketball. The broadcasts are viewable on ESPN+ and Mason Cable Network, Mason's on-campus television channel.
Join our team to get experience, build up your resume or, and engage in a professional work environment during one of our 100+ broadcasts each school year! We also offer internships for credit in the Communication, Sports Management, and Film & Video Studies majors.
---
We are looking to recruit:
Camera operator
Technical director
Play-by-play commentator
Color commentator
Sideline reporter
Graphics coordinator
Replay operator
Production assistant
Highlight videographer
MCN Sports broadcasts:
Men's soccer
Women's soccer
Men's volleyball
Women's volleyball
Wrestling
Lacrosse
Baseball
To apply for the following positions please complete the following:
Email the Assistant Broadcast Director, Zach Hamilton (zhamilto@gmu.edu)
Include a demo reel, resume, or samples of your work is applicable