Touch Base

Touch Base is Mason Cable Network's sports talk show all about baseball. Erin gives you the latest updates about Major League, college, and George Mason baseball all year long, 24/7.
Watch Touch Base on YouTube here:
---
Meet the Executive Producer & Host, Erin Whitton: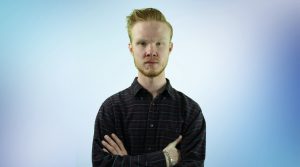 Erin Whitton is a senior economics major and data analysis minor, and the creator. executive producer, and co-host of Touch Base. He grew up in Ridgefield Ct, and was raised a die hard Boston Red Sox fan. He closely follows MLB and MiLB transactions, salary and arbitration projections, thermometric statistics, the CBA, off season free agency, and roster construction for all MLB organizations. He enjoys watching "International Talk" and "Quick Pitch", reading books on behavioral economics, and learning how to newly integrate financial and mathematical formulas into the assessment of player performance. After graduation Erin hopes to latch on with an MLB organization on the data analytical department and eventually become a President of Baseball Operations for an MlB organization.
Get in touch with Erin on social media or online: @erin_whitton / ewhitton@masonlive.gmu.edu
http://thepitchandten.blogspot.com