The Pressbox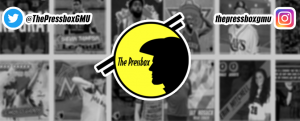 Adapted from the original Pressbox originally aired on Mason Cable Network, Brian Negron gives the show a new take–highlighting all of Mason sports & what they have to offer. Jordan Glass, your Pressbox host, gives you the latest on your favorite Mason athletes and sports teams.
Watch them on the MCN YouTube HERE:
---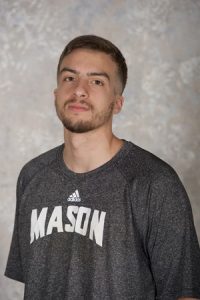 Meet the Executive Producer, Brian Negron:
Brian Negron is a senior from Bayamon, PR. He is a Health, Recreation and Tourism major concentrating in Sports Management. He has been involved with Mason Cable Network since his sophomore year. Negron worked behind the scenes for the original "The Pressbox" created by Vandie Barnard and DeMonte Shaw. This year he decided to reinvent the show and change its focus as The Pressbox now looks to give coverage to every Mason sport, while also serve as entertainment. Brian is currently a member of the George Mason Division 1 Men's Volleyball team and is currently the PR Director of the Sports Management Society at George Mason. Upon graduating, he hopes to go play professional volleyball in Europe and then get into sports broadcasting.

Meet the Host, Jordan Glass: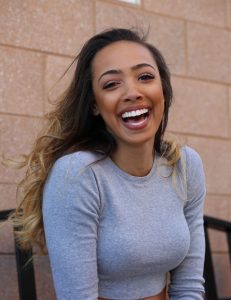 Jordan Glass is a senior from Raleigh, NC. She is majoring in Communication with a concentration in Public Relations. She has been involved with Mason Cable Network since her junior year when she started as a daily update news reporter. Now, Jordan is the host of "The Pressbox," a sports show dedicated to providing Mason with weekly sports updates, interviews, and entertainment. Jordan is also an active member of the women's volleyball team here at Mason. Upon graduating, she plans on entering the sports broadcasting field where she can continue her passion for sports reporting.