Meet the Team
Mason Cable Network has a variety of people working to make sure that the channel runs and has content. We run 24/7 on our campus channel and broadcast our live events and shows online, here on masoncablenetwork.com. The following people make that happen. Feel free to contact us at mcn@gmu.edu.
Fun fact: All executive staff at Mason Cable Network and other GMU Student Media outlets are students who attend the university.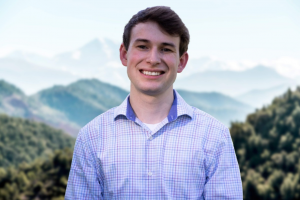 Cruz Sanchez
General Manager
Major: Communication, Media Production & Criticism
Minor: Global Affairs & Event Technical Production
Year: Senior
Bio: Cruz grew up in Tulsa, Oklahoma and graduated from Bishop Kelley High School in 2017. His interests include media, photography, running, and traveling. At George Mason, Cruz is a part of Mason Cable News, Mason Cable Sports, and the Running Club. As a freshman and Sophomore with Mason Cable Network, Cruz served as the Assistant Production Manager. Now, he currently serves as the General Manager. Cruz hopes to sustain the network's growth, and bring new student concepts to the table. He enjoys the creativity and integrity behind multimedia broadcast and journalism. Cruz aspires to produce television shows that showcase and promote the wonders of the world.
Contact: csanche@gmu.edu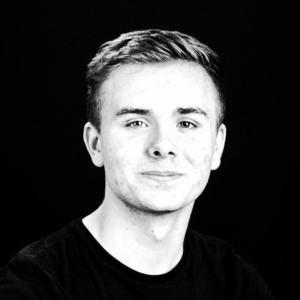 Garrett Glatz
Production Manager
Major: Communication, Media Production and Criticism
Minor: Sports Communication
Year: Sophomore
Bio: Garrett grew up in Fairfax, Virginia, and graduated from Robinson Secondary School in 2019. His interests include, television production, dancing, video editing, and teaching dance. In his Freshman year here at Mason, Garrett will be fulfilling the role of Production Manager. Garrett hopes to help in growing the Mason Cable Network, along with creating great shows. Garrett wishes to be a producer on television shows for major sports media companies in the future.
Contact: gglatz@gmu.edu
Programming & Social Media Manager
Major: English, Creative Writing, Folklore and Mythology
Year: Senior
Bio: Ethan H. Reynolds was born in Roanoke, Virginia and graduated from Rustburg High School in 2017. He is passionate about creating things, whether it be new literature, tabletop roleplaying games, or music. Ethan is also the Editor-in-Chief of The Forge, GMU's Fantasy and Science-Fiction literary magazine, as well as the Communications Team Supervisor at the Office of Student Media. He hopes that with the many projects he works on, he can make the world a more kind and creative place.
Contact: ereynol@gmu.edu
Olivia Whitehouse
Mason Cable News Director
Major: Communication, Concentration in Media Production and Criticism
Year: Junior
Bio: Olivia grew in Hampton, Virginia and graduated from Kecoughtan High School in 2017. Olivia has been passionate about broadcast journalism since high school, where she took her first journalism class. Besides Mason Cable News, Olivia is also involved with Greek life on campus is in the sorority, Pi Beta Phi. Before becoming the News Director, Olivia was an anchor for Mason Cable News. As the News Director, she hopes to bring new ideas to Mason Cable News and help make the show the best it can be. Olivia's dream job after college is to be a News Anchor.
Contact: owhiteho@gmu.edu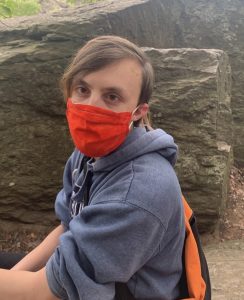 Sophie Potts
Senior Video Editor
Major: Film and Video Studies
Year: Junior
Bio:Sophie grew up in Lovettsville, Virginia and graduated from Woodgrove High School in 2017. Her interests include video editing, screenwriting, graphic design, and LGBTQ activism. In her Junior year at Mason, Sophie will be fulfilling the role of Senior Video Editor. Through her position, Sophie aims to help create great content and help grow the Mason Cable Network. Sophie hopes to be an editor at a major film studio, or television network in the future.
Contact: dpotts@gmu.edu