Meet the Team
Mason Cable Network has a variety of people working to make sure that the channel runs and has content. We run 24/7 on our campus channel and broadcast our live events and shows online, here on masoncablenetwork.com. The following people make that happen. Feel free to contact us at mcn@gmu.edu.
---
Kera White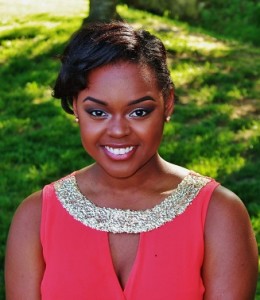 General Manager

Major: Communication
Minor: Film and Media Studies
Year: Sophomore
Bio: Kera is originally from Newport News, Virginia and attended Woodside High School for Performing Arts. Kera started at MCN as the News Director and created the segment Freshman's Corner which is based on Freshmen events and the underclassmen college experience. Her passion for media began in 2014 when she attended the Washington Journalism and Media Conference here at George Mason University. This Conference invites high school students all over the United States to be National Youth Corespondents and engulf themselves in discussions surrounded around the field of Media. Outside of Mason Cable Network, she is involved in Chase Dreams Not Boys, Black Student Alliance, Black Literary Project, and has created her own production company; Amethyst Films. Kera is pursuing a career in Television in order to produce shows, movies, etc. about empowering women of all shapes and sizes.
Contact: kwhite30@gmu.edu
---
Ash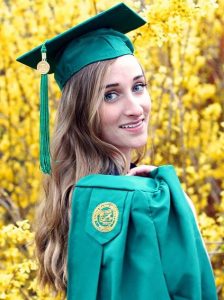 ley Hill
Production Manager
Major: Communication
Minor: Business Minor: Health Communication
Year: Senior
Bio: Ashley has been actively involved with Mason Cable Network since her first year at George Mason. She has worked as the program director, production manager, deputy and senior video editor, and as a news anchor.  She recently worked as a social media intern for White64 and as a communication intern for Skylla Engineering. Ashley is a member of the National Society of Collegiate Scholars and the Golden Key International Honor Society. She had the honor of having her press release and fact sheet published in "Pathway to Public Relations." She also had the honor of being invited to present her research on National Geographic's organizational communication as well as her research on dissuasive communication about dairy at the Virginia Communication Arts and Sciences Conference in 2016.
Contact: ahill17@gmu.edu
---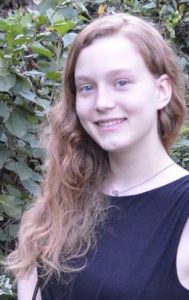 Ashley Adams
Senior Video Editor
Mason Cable Noticias Executive Producer

Major: Film and Video Studies
Year: Sophomore
Bio: Ashley Marie, originally from Richmond, VA, began working with the Mason Cable Network in the Spring of 2016 as the lead video editor for Noticias Mason (previously Noticiero GMU). At the first annual MCN Gala, Ashley was awarded Best Video Editor for her efforts in and dedication to making Noticias Mason the premiere show on the network.
Ashley hopes to become a freelancer with her developing video and photo editing skills, growing knowledge of the Spanish language, intense background in theatre, and interest in game and sound design. 

Contact: aadams29@gmu.edu
---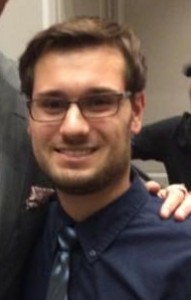 Ryan Frey
 Deputy Video Editor

Major: Communication
Year: Senior
Bio: Ryan has been an active member of MCN's staff since his freshman year. Over the years, he's held various positions with the network, ranging from production assistant to senior video editor. During his freshman year, Ryan worked as a production assistant on a documentary that was nominated for a College Broadcasters Inc. national award. More recently he has gained internship experience with WGAL-TV during the summer of 2014 and with Lanark Records this past summer, both of which are located in his hometown of Lancaster, PA.
As a student, Ryan is pursuing his degree in communication (concentration in Media Production and Criticism) with a double minor in sports management and music technology. Outside of MCN, Ryan plays the tenor sax in the Green Machine and serves as the Vice President of Membership in Kappa Kappa Psi, National Honorary Band Fraternity.
Contact: rfrey2@gmu.edu
---
Angelique Arintok
Senior Production Assistant
Major: Communication
Year: Freshman
Bio: Angelique is originally from Manila, Philippines and moved to Sterling, Virginia as a teenager. She graduated from Potomac Falls High School and Monroe Technology Center in 2016. She found her passion for television production by enrolling in the TV Production/Digital Moviemaking program at Monroe Technology Center in high school. During her time at Monroe, she interned at a local video production company called Capitol Productions Television. At CPTV, she acted as the main student producer for a video series called Loudoun Unscripted. At George Mason, she plans to continue her passion of production through MCN. Angelique hopes to pursue a career as a television producer in either the entertainment or broadcast industry.
Contact: aarinktok@gmu.edu
---
Airelle Thornhill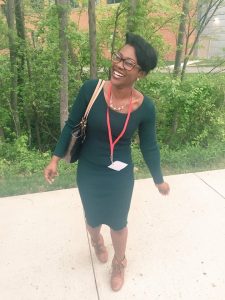 MCNews Director
Major: Communication
Year: Sophomore
Bio: Airelle was born in raised in Richmond Virginia. She first started her communication path when attending Manchester High Schools specialty center for Mass Communication. After transferring, she graduated from Hermitage High School where she was the main news anchor for the news. Freshman year she served as the Live news anchor for Mason Cable News, and second semester was made Assistant news director, while still holding her position as main news anchor.  Her ultimate career goal is to serve as a News Anchor, and one day own a news station geared toward helping African Americans and the surrounding community.
Contact: athornhi@gmu.edu
---