Women's Soccer falls to UNCW (1-0)
Posted: September 8, 2015 at 5:31 pm, Last Updated: September 17, 2015 at 2:51 pm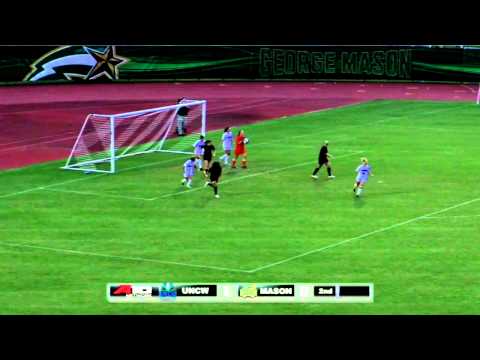 In the first game of the Patriot Invitational, George Mason fell to UNCW 1-0. The lone goal was scored by UNCW's (F) Katrina Guillou in the 23rd minute of the first period. See highlights after the jump.
Mason got off to a slow start but after the 15th min the team's offensive play picked up. Both (MF) Emma Starr and (MF) Alex Myers had three shots for the Patriots. (D) Niomi Serrano and (D) Abby Downey anchored Mason's defense and came up with key steals. In the 40th minute (F) Emily Littell had a chance to even the score with a header set up by a (MF) Kaila Williams corner kick but the ball deflected off the post.
Mason's coach Todd Bramble said, "We just didn't have enough punch in the final 3rd" to tie the game late. The Patriots are now 2-2 on the year and are focused on their next matchup against Appalachian State on 9/6 at noon.
Mason Cable Sports broadcasts games online on the A1o Network, and on channel 61.1 on the Fairfax campus. A full schedule of broadcasts can be found here. Article written by Justin Cheeks '17
Write to rhoran at rhoran@masonlive.gmu.edu