Mason Cable Night Show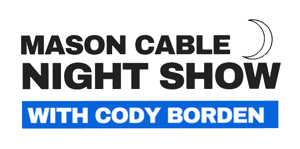 Mason Cable Night Show with Cody Borden is a talk show featuring notable members of the GMU community, as Cody interacts with them through interviews & fun games. Conceptualized through the success of Freshmen's Corner, Borden has taken his charisma and skill to the next level with this late-night variety talk show.
---
Meet Cody Borden, the host of Mason Cable Night Show: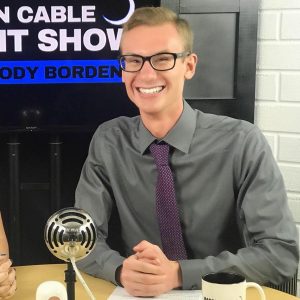 Cody Borden is a second-semester junior from Winchester, VA. He is a communication major concentrating in journalism with minors in sports communication and film and media studies. He has been involved with Mason Cable Network since his freshman year, where he was the host of the Freshmen's Corner segment and a Daily Update reporter. Other student media groups Cody is or has been involved with include the Society of Professional Journalists and WGMU Radio. Cody is also currently a member of Delta Kappa Alpha, a professional cinema fraternity. Upon graduating, he hopes to either become a filmmaker or to go into the field of broadcasting. He has been a fan of late night talk shows such as the Tonight Show with Jimmy Fallon and the Late Show with Stephen Colbert for years, which was the primary inspiration for the Mason Cable Night Show.