Alumni
Below are alumni of George Mason and Mason Cable Network. These people dedicated most of their college career to Mason Cable Network. This list of alumni graduated from Mason while working for MCN and/or contributed a notable and unique aspect.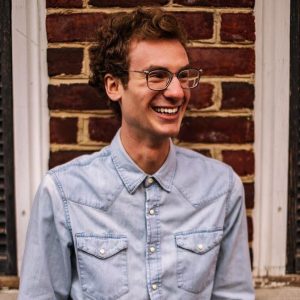 Cody Borden
Graduation Date: December 2019
Cody Borden graduated from George Mason University in December 2019, and was heavily involved with the Office of Student Media for his entire college experience. In his first year, he hosted the Freshmen's Corner segment on the weekly news. He also became a member of the Society of Professional Journalists and joined the WGMU Radio basketball streaming team. From here, Cody produced and hosted a talk show modeled after popular late night shows called the Mason Cable Night Show. This show featured prominent guests including Doc Nix and former university president Angel Cabrera, as well as exciting field segments. This experience helped Cody go on to be hired by Verizon Media as an ESPN Live Events Operator upon graduating. He is now based in the Atlanta area working under the digital team for Nappy Boy Entertainment, the record label for multi-platinum recording artist T-Pain.
---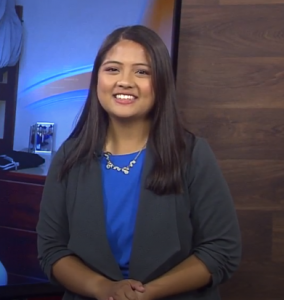 Angelique Arintok
Graduation Date: Spring 2019
Angelique Arintok graduated from George Mason University in May 2019. During her three years at Mason, Angelique was an active member of Student Media. She was involved in Fourth Estate, WGMU Radio and the Society of Professional Journalists. But, she cherished her time at Mason Cable Network the most. As a freshman, Angelique served as a production assistant. The following year, she was promoted to program manager. As for a final 'hurrah,' Angelique became general manager her last year at Mason. She's been a part of almost every show that was on air from 2016-2019 on MCN. Without Student Media and the opportunities at MCN, Angelique would not be in her position as a multimedia journalist/TV news reporter at News 5 WCYB in Bristol, TN/VA.
---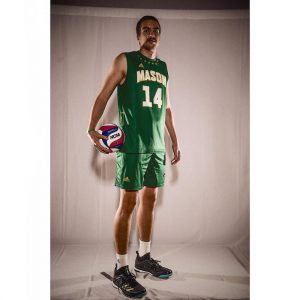 Brian Negron Nevarez
Graduation Date: Spring 2018
Brian worked with Mason Cable news as a Technical Director, Camera Operator, and Graphics Operator. He also did a his own documentary on George Mason Legend called Uvaldo Acosta: The All-American Patriot. he also directed and produced his own sports show called The Pressbox, with his talented host Jordon Glass. Now, Brian is living life in Italy as a professional volleyball player. He plays for Top Volley Lamezia in Italy Serie A2. He still likes to play around with his camera with hopes of going back to work in sports broadcasting in the future.
---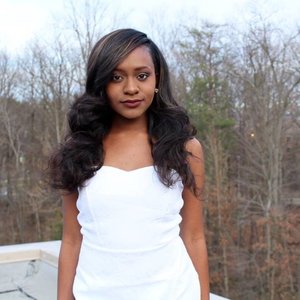 Tamia Mallory
Graduation Date: Spring 2018
Tamia Mallory graduated from George Mason University in May 2018. At GMU, she was a Communication major with a concentration in media production and criticism, and a minor is journalism. Tamia began working with MCN her freshman year in 2015 as a daily update anchor. In 2017, she became one of the co-hosts of The Spill. As a co-host of The Spill, she was able to cover events like Broccoli City Music Festival and All Things Go, as well as a host of other events. Tamia recently began her career as the newest Digital Content Producer at WWBT NBC12 in Richmond, VA. At WWBT, Tamia produced news stories for the station's website, app, and social media channels. She also produced posts for the station's weekend lifestyle website, 12 About Town.
---
Senya Donkor
Graduation Date: Spring 2018
Senya Donkor graduated from George Mason University with a Bachelors of Arts in Integrative Studies and a concentration in Advertising. She was actively involved in Mason Cable Network. In fact, she started her own show called Mason Munchies. Mason Munchies is a show designed to promote healthy and delicious meals for the average college student. Senya's main goal for this show is to promote community involvements and increase social engagement through culinary arts. Senya aspires to work with other media outlets the entertainment industry surprising acting, singing, and modeling.
---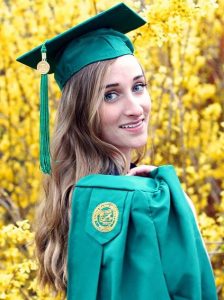 Ashley Hill
Graduation Date: Spring 2017
Ashley Hill started working at MCN her freshman year in 2013 as an MCNews anchor. She then furthered her work with MCN as deputy video editor, senior video editor, and production manager. While Ashley was the production manager for MCN, she completely overhauled the Mason Cable Network website. She gave the Mason Cable Network website a fresh and youthful look, and was also one of the two masterminds behind the "social media initiative." This initiative helped MCN capture a new audience and utilize social media more effectively. Ashley helped create What's Up, Mason?, Touch Base, GMU: What's Your Style?, and much more. To end her tenure at MCN, Ashley was award the Leadership Award at the 2nd annual MCN gala.
---
Graduation Date: Spring 2017
Ky'Lend J Adams has served in various capacities while being involved with Mason Cable Network. Some of the positions include Public Relations Director as well as the Live News Anchor for Mason Cable News. He graduated from George Mason University with a Bachelor of Arts degree in Communication with a concentration in Media Production and a minor in Theatre. Currently, Ky'Lend is serving as the School of Theatre Fellow for Berkeley Repertory Theatre, in Berkeley, California. In this role he serves as the point of contact for all community outreach programming. In this program he is being trained on the necessary skills of becoming an arts educator administrator as well as an arts manager.
---
Graduation Date: Spring 2017
During her freshman year of college, she assisted in behind-the scenes production for the weekly 'Mason Cable News' broadcast and provided daily updates and field reports. In January of 2014, Nadgeena founded the entertainment news segment "On The Couch". While working with Mason Cable Network, Nadgeena also participated in several broadcast internships under reputable news companies, as an intern for the local Fox 5 affiliate in New York and a Video Journalism Fellow for Circa.com under Sinclair Broadcast Group. Soon following graduation, she accepted an offer as a television personality and journalist for 2M Media Group, where she is the co-host of a new production "Trending China" and covers trending topics in pop culture, tech, etc that are taking place in China and its relation to the US. Nadgeena thanks Mason Cable Network for giving her some of the necessary skills and tools to succeed in the broadcast industry.
---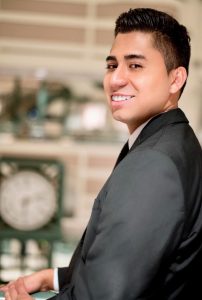 Issmar Ventura

Graduation Date: December 2016
Issmar began Mason Noticias, MCN's first Spanish news program. Through his hard work and with the help of his team, he created a voice for people who did not have one. At the first annual MCN Gala in spring of 2016, Mason Noticias won the Best Show on Mason Cable Network Award.
---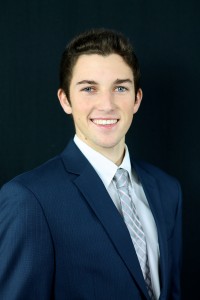 Tyler Byrum
Graduation Date: May 2016
Tyler worked at MCN from his freshman year until he graduated. Tyler is the god father of MCSports. His freshman year in 2012, he had the idea to broadcast Mason Athletics live. Now MCSports broadcasts almost every home Mason game. Tyler became the sports director of MCSports in 2015.
Tyler is also a founding member of the reboot of Mason Cable News in 2013. He went on to become the news director in 2014. Then, in 2015 Tyler created Mason Sports Insider. Tyler was also one of the two masterminds behind the "social media initiative" which helped MCN bridge the gap between being a network and a YouTube channel. This "social media initiative" helped MCN capture a new audience and utilize social media more effectively.
---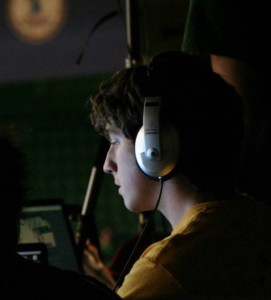 Robert Horan
Graduation Date: May 2016
Robert was the second general manager of Mason Cable Network. He started work with MCN his freshman year and by his sophomore year, he was elected as the general manager. Rob was reelected as general manager each year until he graduated.
---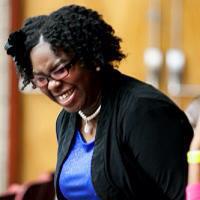 Kala West
Graduation Date: December 2015
Kala was one of the founding members of MCSports. She was one of the first switchers and camera operators when it started in 2012. In 2015, Kala became the news director of Mason Cable News.
---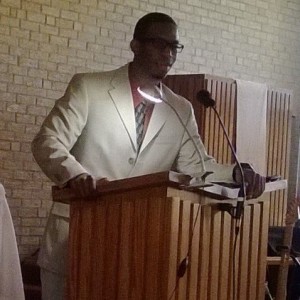 Vandie Barnard
Graduation Date: May 2014
In 2014, Vandie created Pressbox, MCN's first sports talk show. Pressbox would continue until Fall of 2016.
---
Graduation Date: May 2014
In 2012, Alex started MCN's longest running show (as of 2016) From The Cinema, MCN's movie review show.
---
Graduation Date: May 2012
Jake was the first general manager of MCN. He began his tenure in 2012 and ended in 2013. During that year, Jake changed the format of Mason Cable Network completely. MCN once was all student created films, but Jake turned MCN into a television network with weekly shows and regular programing.
Jake helped create The Pressbox and he also rebooted MCNews in spring of 2013 . On top of all this, he also helped begin MCSports in 2012.