Mason Sports Insider Partners with GiantKiller.co
Posted: October 6, 2015 at 8:46 pm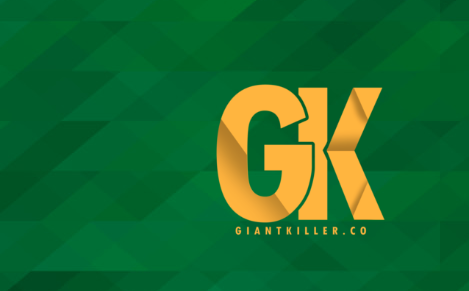 FAIRFAX, VA – Mason Sports Insider, Mason Cable Network's weekly sports news and highlight show, has partnered with the student-run athletics blog, Giant Killer.co for the current 2015-16 academic year. This will be the show's first official partnership in its one semester history.
The partnership was negotiated in terms of an ad-trade between both parties. Moving forward Giant Killer would provide the show with new graphics as well as providing the show on their website. In return Mason Sports Insider will give the blog's logo air time and recognition.
Giant Killer.co is a blog that was founded this summer with the intent of providing the Mason community with breaking news, mainly from the men's and women's basketball teams. The website also has done stories on the men's soccer program and reporting sponsorship and apparel deals that the athletic department has made.
Mason Sports Insider is currently in its second semester as a staple for Mason Cable Network's original content. The show uses highlights that the Student Media Office's Live Broadcasting Team has filmed, in addition to other footage provided from Mason Athletics. The weekly show has been known for giving the Mason community access to Mason Athletics video content.
The terms agreed upon in this partnership were created in hopes of increasing Giant Killer's blog traffic as well as increasing the views of Mason Sports Insider.
Throughout its short history, Mason Sports Insider has developed a consistent fan base, bringing in 50+ viewers a week through YouTube. The show can also be seen on Mason Cable Network, which serves approximately 6,000 Fairfax campus residents as well as on MCN's 24/7 live stream on their website.
Mason Cable Network airs on channel 61.1to on-campus residents providing live and pre-recorded sports, news, entertainment, and student submissions 24 hours a day, 7 days a week, and is available worldwide via online streaming and the official MCN YouTube channel. The Network operates under University Life's Student Media Office and has been running for over 18 years.
Write to rhoran at rhoran@masonlive.gmu.edu