Mason Sports Insider
Mason Sports Insider is Mason Cable Network's sports talk show. It highlights all of the major events happening in Mason sports and covers everything Mason Athletics related from basketball, soccer, tennis, volley, swim and dive, and so much more. Tune in see the best plays in every sport Mason has to offer.
Click below to watch the latest Mason Sports Insider.
Meet the Executive Producer & Host: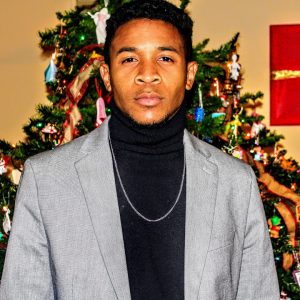 Trent Lancaster is a senior from Sterling, VA. He is a Sport Management major and a Sport Communication minor. This is his first year working with Mason Cable Network and is serving as an intern with the Sports Broadcasting department. He hopes to continue the success of The Pressbox, but is also taking on the challenge to revive and rejuvenate what was previously Tyler Byrum and Dan Ward's Mason Sports Insider. Trent is also a member of the George Mason Division 1 Men's Track & Field Team as well as the Men's Cross Country team. Upon graduation, he plans to a Master's in Sport Management and enter the world of sport broadcasting with hopes of becoming a sport analyst or play-by-play commentator.