Mason Cable News
Mason Cable News is Mason's provider for information about news on and off-campus. The news broadcast airs LIVE every Thursday at 7:30 p.m. on masoncablenetwork.com, on Fairfax campus TVs channel 8.1, and on our YouTube channel. The news team seeks to deliver you Mason news, events, weather and interviews, giving the latest in both the local and national community.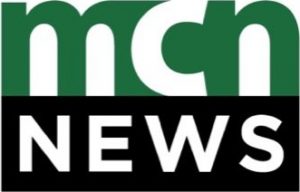 Mason Cable News features a group of hardworking individuals with a passion for a career in the multimedia news industry. We strive to improve our own knowledge and skills within the industry by immersing ourselves into daily affairs, whether it is in front or behind the camera. We hope to promote inclusion, a strong work ethic, and a no-risk learning environment, where students can learn through firsthand experience.

For more information email mcn@gmu.edu.
---
Want to join?
We're looking to recruit an eager group of students who want to bring the Mason Nation informative and exciting news.
This is a great opportunity for anyone looking to go into the broadcast news world, while being a part of a new experience.
We are looking to recruit the following people for the program: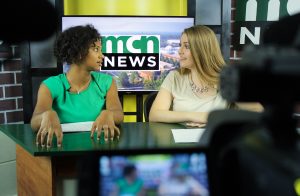 Anchors : Anchors are the main on-camera talent and will be assigned to deliver the news on Wednesday night live broadcasts. Anchors are on-camera talent and as such, must exhibit a professional and personable sense on-air. You will be responsible for seeking out stories, writing script, and reading news on-air on a weekly basis. Previous experience preferred.
Reporters : Reporters will seek out news, creating media packages with videographers/photojournalists, working to bring the Mason Nation exciting and informative stories. Reporters will be able to gain on-camera experience and work in the field and in studio.You will be responsible for seeking out stories, writing script, and reading news on-air on an on-call basis. Previous experience preferred.
Photojournalists: Photojournalists will work with anchors and reporters to create informative media packages, using either video or photo to tell the story. They will produce stories, mini-documentaries, and more. Please send a demo reel if you have one.
---
TO VIEW our MCNews broadcasts and news packages visit the Mason Cable Network YouTube page.
FOLLOW US
Facebook: @MasonCableNews
Twitter: @MasonCableNews
Instagram: @MCNonTV