What's Up, Mason?

"What's Up Mason?" is a show created by a student showcasing what real students have to say about their student experience and what they think about pressing national topics. Host Manny Veizaga goes around campus interviewing students about various student topics such as mid-term related stress or what fun activities to do in D.C. as well as getting their opinions on national topics such as presidential candidates and protests occurring around the country. Ultimately, the show seeks to be a platform where students can have their opinions heard and amplified all across campus. The show aims to be a megaphone for students. Who knows, if you're lucky, one day maybe you'll be asked "What's Up, Mason?"
Watch the latest What's Up, Mason? below:
---
Meet the host: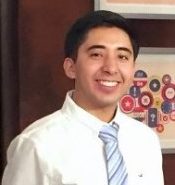 Manfred Veizaga, who also goes by Manny, is senior majoring in communication with a concentration in media production and criticism. He is originally from Bolivia but has grown up in the Northern Virginia area since he moved here at age six. Ever since he was a young child, Manny recalls being fascinated by film and music. He greatly relished the experience that films would transmit to him by transporting him to another realm decorated by the embellishments of the film he was watching. Music would have the same effect on him as he was exposed to the richness of Bolivian folkloric music juxtaposed with the contemporary songs of American culture. The exposure to a rich source of entertainment would influence him to study a career that would allow him to be part of a world that he loves most – the entertainment world. Manny views "What's Up Mason?" as a key factor in achieving his dream of working in the entertainment industry. He even revived the show for a brand-new season after a short hiatus. The show allows him to improve his hosting skills as well as gain an appreciation for the work that encompasses the production of a show. His goal for the show is for students to be aware and informed but most importantly entertained.